It's a well-known fact (just ask Oprah) that eating more vegetables is the key to a healthier diet. (We won't talk about the specter of lectins here. Long live the tomato!) Vegetables = fiber and vitamins with fewer calories. Ergo, by stuffing a ton of zucchini into these cute little chocolate-laced muffins, you get a healthy yet tasty treat. WINNER! Maybe even the next "Too Good to Be Healthy" winner? Let me know what you think. PS – If it seems like I've gone link crazy, blame it on theSkimm. 
Mini Chocolate Zucchini Muffins
Servings: 12 (2 mini or 1 regular muffin
Difficulty: easy
Zucchini-packed muffins with mini chocolate chips and walnuts.

Credit: Subeeskitchen.com

Ingredients
1 ½ cups all-purpose flour
½ cup granulated white sugar
1 teaspoon baking soda
1 teaspoon ground cinnamon
½ teaspoon salt
1 egg
¼ cup vegetable oil
¼ cup unsweetened applesauce
¼ cup reduced fat buttermilk (see notes for substitutions)
1 teaspoon vanilla extract
2 cups grated zucchini (1 small or 1/2 large)
½ cup mini semisweet chocolate chips
1/3 cup chopped walnuts (optional)
Directions
Preheat oven to 350F.
Spray muffin pan (12/regular or 24/mini) with cooking spray, or grease lightly with vegetable oil.
To a medium-large bowl, add flour, sugar, baking soda, cinnamon and salt; whisk or sift to combine.
In a smaller bowl or large measuring cup, mix egg, oil, applesauce, buttermilk and vanilla. Pour into dry ingredients and stir until just combined.
Fold in zucchini, mini chocolate chips and walnuts, if using.
Fill muffin cups and bake 22-25 minutes. Muffins should be lightly browned on top, and a toothpick inserted into the center of a muffin should come out clean.
Note: For a buttermilk substitute, combine 1/4 cup milk with 1 tablespoon fresh lemon juice OR 2 tablespoons milk with 2 tablespoons plain greek yogurt.
Here's the visual step-by-step.
Heat the oven to 350F and lightly grease muffin tin with cooking spray. I like making mini muffins for better portion control and more crispy surface area, but regular muffins work well too.
Whisk together dry ingredients. (Or sift if your baking soda is particularly clumpy.)
Mix the wet ingredients in a smaller bowl or measuring cup. If you don't trust yourself with eggshells, break the egg into a mini bowl or ramekin first. (So you can fish out any shell pieces before adding to the wet ingredients.) Add wet ingredients to dry ingredients and stir until just combined.
Grate the zucchini  – skin, seeds and all. (Though I sure hope this circled area isn't a piece of my skin! Those graters are sharp.) Feel free to use a food processor. (I would if making a double batch; otherwise, the grater is easier to clean.) Don't worry about draining or pressing out extra moisture.
Fold zucchini, chocolate chips and walnuts (if using) into the mixture.
Look at all that zucchini! It's practically a salad.
Fill muffin tin using a spoon or a super-handy scooper like this one from Amazon:
While I'm at it, here's a link to the nonstick mini muffin pan:

Bake for 22-25 minutes, or until lightly browned and a toothpick inserted into the center of a muffin comes out clean. (No batter sticking to it; melted chocolate is OK!)
Depth of field shot.
Close-up beauty shot.
Muffins will keep a couple of days (never happens in this house). I like to warm them a few seconds in a microwave or a few minutes in a toaster oven to melt the chocolate.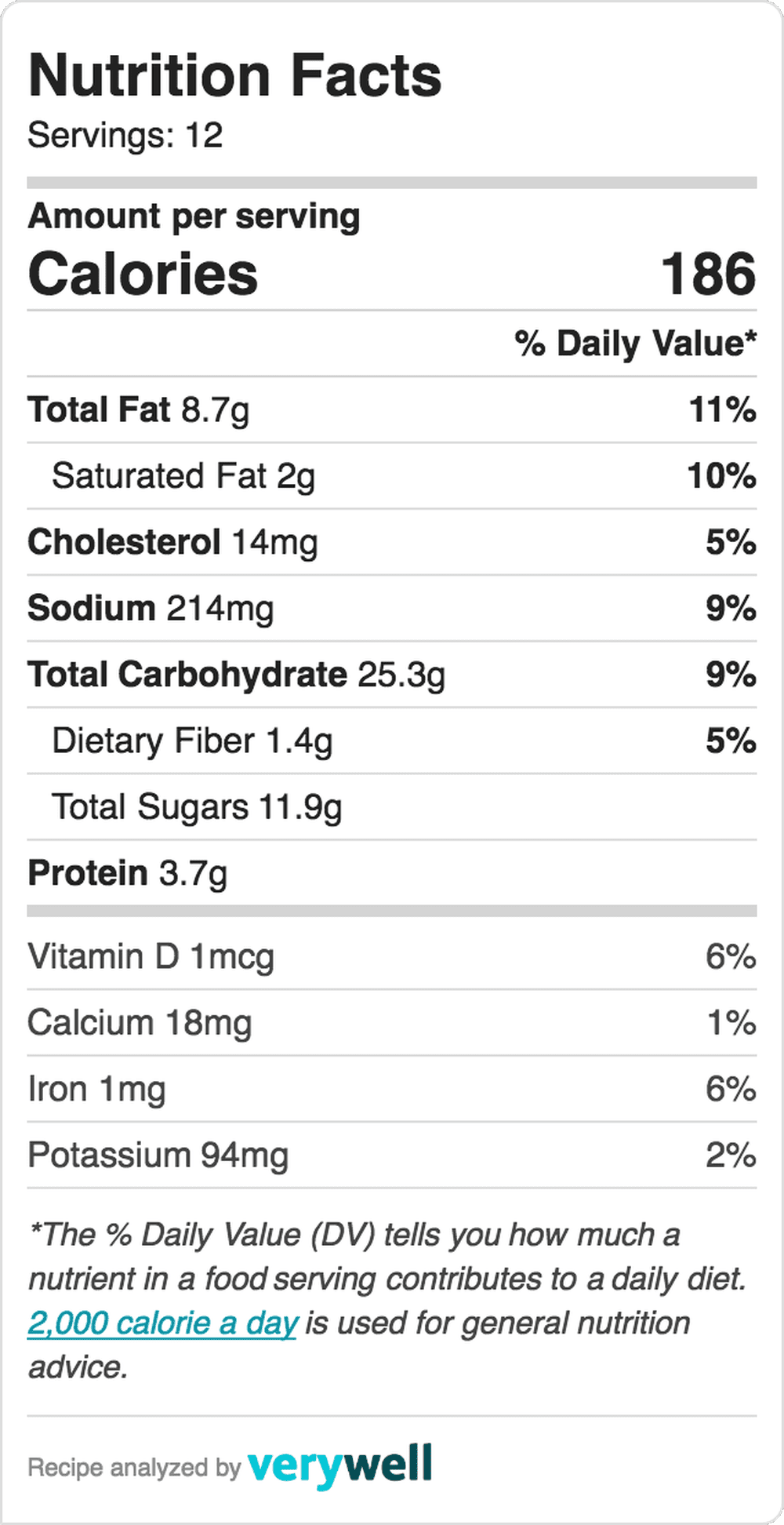 Note: Purchasing products via the Amazon links provided in this post will land me a teeny tiny sales commission.